All you mama's know that sleep deprivation comes along with Motherhood. Your babies are hungry, overtired, can't separate themselves from you, jump in your bed as the sun slowly rises…..sleep? Psssshhh what is that?! If you are reading this and getting a knot in your stomach because you know this too well….have no fear, I believe I just met your fairy godmother.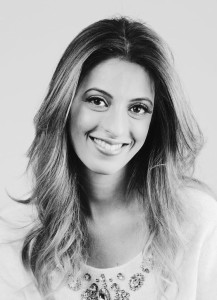 Say hello to Carolina! She is a beautiful mama of 2 well rested toddlers under the age of five who is a certified Child and Family Sleep Consultant, specializing in pediatric sleep hygiene, International Children's book author, creator of: "The Sleep Trifecta: 3 Steps to Sleep Success." She has dedicated her career to helping families suffering from sleep deprivation around the globe through Skype, emails and in-person consults, by providing them easy-to-follow and proven solutions that are backed by science. Carolina has been featured in The Huffington Post, NY Metro Parents and Bump NY. She is also the resident sleep coach on Well Rounded NY. You can learn about this beautiful mama and her magic on her site. Click here.
Carolina and I are putting together one amazing experience for you mama's in lieu of Mother's Day.  When we met each other sparks flew (sounds like the beginning of a love story….ha!) she was in awe of my Motherhood Storybooks  and we both could not agree more how amazing our business's complimented each other. Your Motherhood Storybook could be the perfect bed time story for your little ones!
After a few emails and phone calls we came up with the perfect package for you mama's and we will be the first ones to tell you that this package is a beautiful steal.
Mama Bird needs her Sleep Package
This package includes the following;
Motherhood Session & Storybook
-Half day of shooting ( 5+ hours)
-Carefully edited images shared to you via online gallery with rights to print
-A story book printed filled with your words on Motherhood and photographs from our day together.
-Click here to read more
–Motherhood Sessions can be scheduled  for spring, summer or fall.
Sleep Basic Package by Carolina
-The Sleep Basics package is a perfect fit for those families that are seeking guidance and support with sleep training,without any long-term commitments.
This package includes a one-hour phone sleep consultation with a certified pediatric sleep specialist.
It gives families a chance to have a detailed conversation and ask any questions that come to mind about your child's sleep.
-In addition to the sleep consultation call, you will also receive 2 x follow up coaching calls to celebrate our accomplishments and for ongoing support during the first week. You will also receive a recap of our call.
Package cost; $997.00 (valued at $1,500.00)

** We are offering this package for a limited time only. The sale ends the day after Mother's Day, 5/9/15 at 12pm EST. Carolina will be scheduling consultation calls for the month of May. Motherhood Sessions can be scheduled  for spring, summer or fall.**

To book click here or please send an email to; victoria@victoriagloria.com