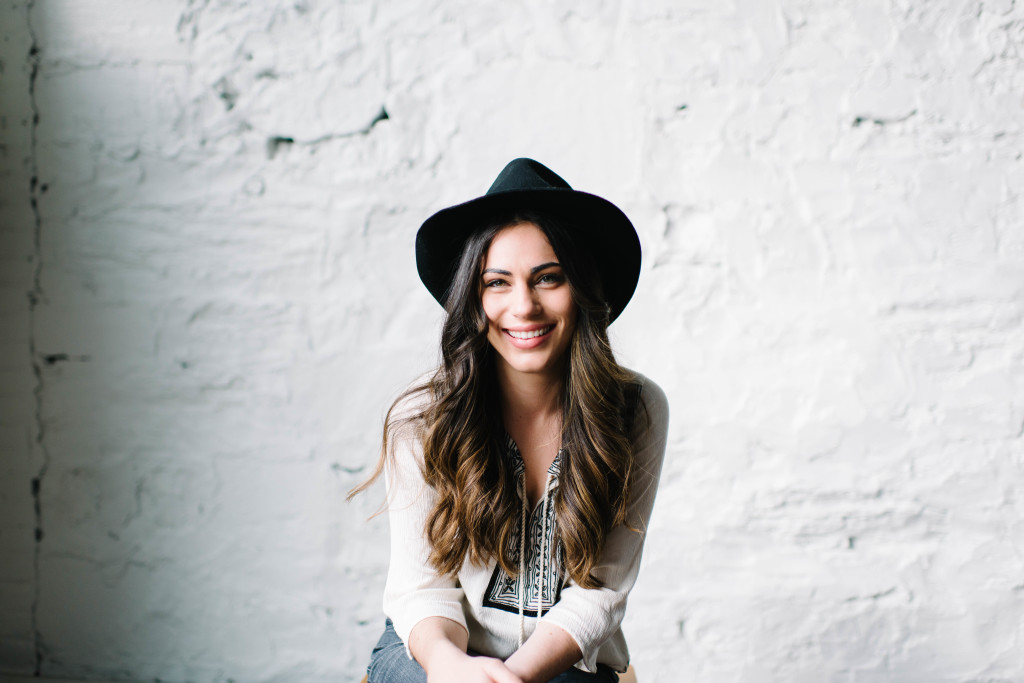 It's the way she tucked me in at night. She turned my night light on, placed my favorite stuffed animals around me, and a cold glass of milk on my nightstand.
It's the way she would gently brush my hair in the morning, let me pick out any outfit, and tell me I looked beautiful.
It's the way she would let me use her pearls and red lipstick when I played dress up.
It's the way she left the sink full of dishes after dinner to play with us instead.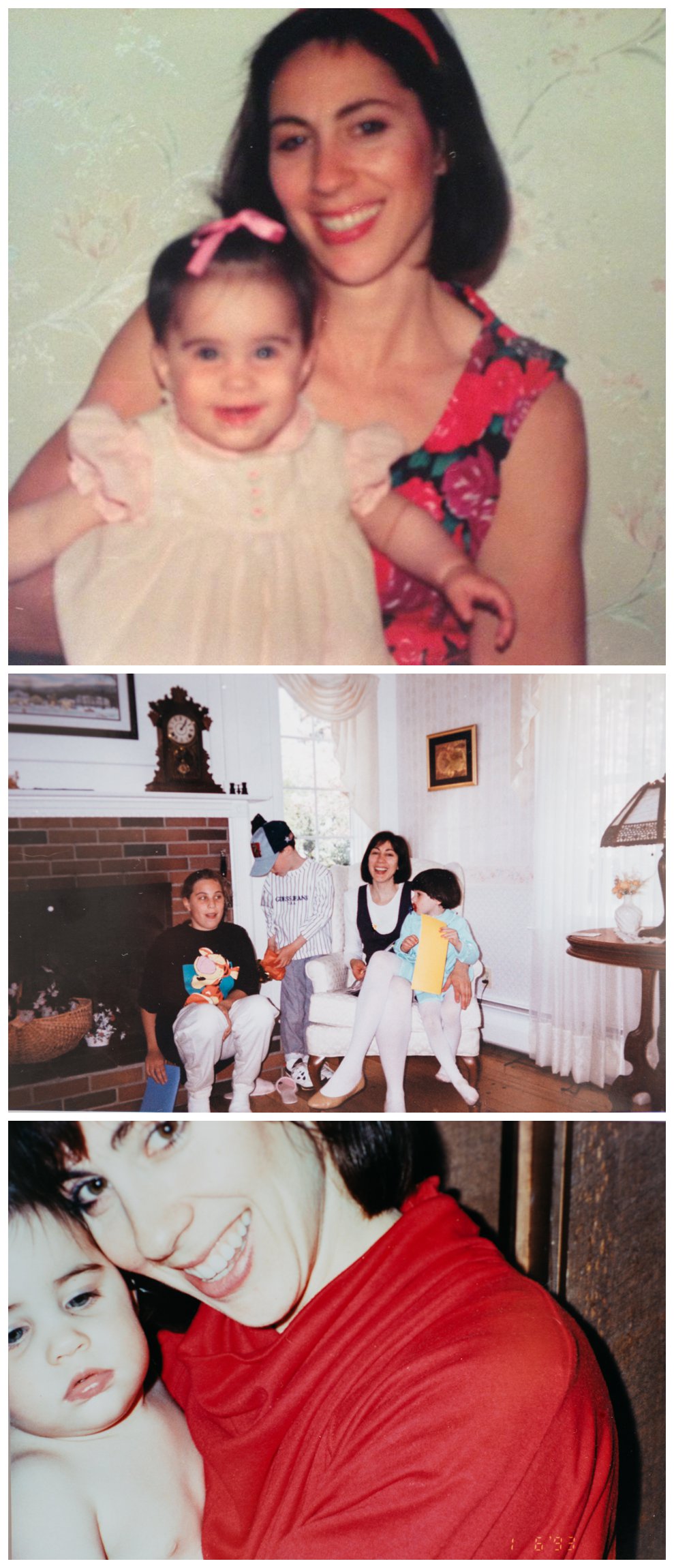 It's the way she would tell me how brave I was for going to kindergarten, knowing she would be there when I was out, and that we would have our BLT  sandwiches together afterwards.
It's the way she's always made people feel comfortable and loved, like how she took care of my friends as if they were one of her own.
It's the way she packed my bag for my first sleepover with all of my favorite things. My stuffed animal, my pjs, and a sweater with her perfume.
It's the way she would write little love notes on my ham and cheese sandwiches at school.
It's the way she listens.
It's the way she makes everything fair.
It's the way she cares.
And loves.
I am Victoria and I love my mom.
And I am a Motherhood Photographer.
The love and appreciation I have for my mom is what inspired me toward motherhood. I cherish the little moments like how Mom would tuck me in every night and listen to me talk about my day until I fell asleep. How tired she must have been running a Daycare from 7 to 5 and cooking a meal by 6:30. No matter the day, no matter how she felt, she would always tuck me in. Always make me feel loved.
My greatest wish in this big world is to be someone's Mother one day. You know, I actually never admitted that to anyone. I've always been afraid to tell that to someone because they would think that it's silly. "Why not wish to be President someday?" Eh. Not my jam.
My parents tell the story of how I would carry around a baby doll. All of the time. They say that I wouldn't behave unless I had my baby and baby carriage. That baby and the carriage went everywhere. I mean, you can't leave your baby at home…..am I right?
One secret no one knows is that my best friend and I stopped playing house when we were 13. We took playing house to the next level. We had fake husbands, fake jobs and baby dolls. Meanwhile girls our age were talking about boys they kissed at the movies.

When I was 5 years old I visited my Aunt in the Hospital to meet my newborn baby cousin Brookie. The moment I laid eyes on her I was in love. I remember sitting in a Hospital chair with pillows surrounding me holding her in my arms.I was obsessed She was a real life baby doll! From that moment forward I wanted to be a Mother.
At six years old I helped my mom with her at-home child daycare. I gave babies their bottles and fed them applesauce right before I left for school. I changed diapers, and rocked them to sleep. My parents always told me I shouldn't pick up the bigger kids because I would hurt my back. I never listened.
When I was 17 there was a phone call from my sister asking me to come over. It was a warm summer night on Friday. I already made plans with girlfriends that night but I could tell by her tone it was important. I walked in the door, her and her husband were sitting on the couch, both smiling widely. I sat down on the couch, my stomach in a tight ball, when they told me that I was going to be an Auntie in January. The world stopped. Oh my goodness! I was going to be an Auntie! My sister was having her first child! I still remember the feeling I had as I drove away, proud as ever shaking with joy.
January 31st 2010 my whole life changed. My nephew Evan was born. I had been in a long distance relationship with Angelo for 2 years and contemplated moving to Boston. The moment I saw my sister with her baby, the moment I held his little body in my arms I made the decision that I wasn't going anywhere. I would stay at home and watch this little boy grow up. And that is exactly what I did.
6 years later I sit at my computer launching my new website after running my own business full time for 3 years. Angelo and I are happy as ever and engaged to be married. We have started a little family with our puppy Layla Bean. We live in a small yellow bungalow and we can't wait for parenthood; Well,  actually I can wait until it's the right time, but for now I look forward to my nephews monthly sleepovers where we draw, tell stories, dance to Stevie Wonder, and snuggle on the couch.

As I get older I realize more and more each day how important the role of a Mother is in a child's life. I've worked with hundreds of mothers over the last few years and each one has an incredible and unique story. My Motherhood story is just beginning and I can't wait to hear yours.